Cash for Cars Melbourne offers instant Cash for Cars, Vans, Trucks, Utes and 4wds in Melbourne on the same day. It doesn't matter where you live in Melbourne and what's the make, model and age of the car. We'll buy it with the exchange of cash. Top dollars paid for every car, van, Ute, truck or 4wd no matter that is used, old, damaged, scrap or unwanted car. Since 2001, we are providing services like cash for cars Melbourne and their car removal Melbourne from all suburbs of Melbourne.
With the passage of time, we've proved ourselves as one the of the best-paid Car Wreckers in Melbourne. To check your car price, you need to call us at 03 9012 5965, and we'll offer a price quote. If you are happy, then we'll go ahead and will pick up your car on the same day from any location in Melbourne. We Pickup Old Car, Used Car, Damage Car, Junk Car.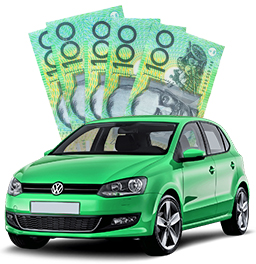 Cash for Car Removal up to $12,999
Sell your car and get instant cash for up to $12,999. When it comes to the matter how much we pay for a car, then it depends on the make, model and age of the vehicle. We also consider the condition and mechanical problems of the vehicle while giving you a price quote. Apart from all these, we provide the surety to you that you'll get a maximum top price for your car. We also give the high price for all vans, trucks, utes and 4wds that are used, old, damaged, accident or you want to remove because of a new vehicle. Wrecky Car Wreckers use those cars and Recycle them and Sell Parts.
Used Car Buyers
Scrap Car Buyers
Unwanted Cars Removals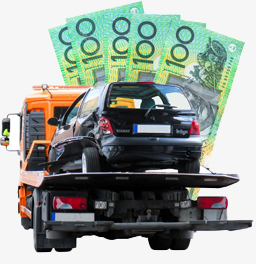 Free Car Removal Melbourne
You don't have to worry if your car is not drivable or dead. Get Scrap Car removal Melbourne of your vehicle with Cash for Cars Melbourne. So don't spend money on fixing the car that is old, Scrap Car Removal Melbourne, junk or damaged. We'll arrange a free pick up, and removal for you doesn't matter where you situated in Melbourne. Our Old Car Removal includes everything that you want. It contains free vehicle pick up, Car removal and towing of your car on tow truck from your location to our vehicle collection centre. You'll appreciate our car removal team how they remove vehicles
Car Removal Service
Free Car Removal
Cash for Unwanted Car
Free Towing
How to Sell your Car For Cash Payment
Selling your car is always considered very easy and shot process when you deal with Cash for Cars Melbourne. First, you call us for a price quote. After analysing all your car specifications and condition, we give you a price for your scrap cars. When you say 'yes', then we book the car for pick up with your suitable time. Then our team come to your location and give you the money with all the paperwork for your vehicle. You get all done on the same day with our hassle-free and no obligation price quote as well as fast and free removal, Truck Wreckers Melbourne.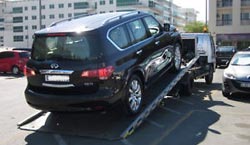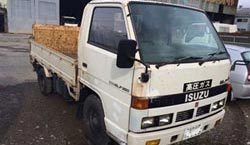 Cash For Trucks
We are also expert and experienced in buying commercial vehicles like trucks, vans, utes. And same as cars you can even get cash for them for up to $12,999. Commercial vehicles have massive size engines with a big transmission. So, we pay more for commercial vehicles as compared to cars. And instead of being scrapped them, we reuse the right parts so that we can give more cash to our customers.
We buy Isuzu Truck Wreckers Melbourne, Hino Truck Wreckers Melbourne, Fuso, Ford Wreckers Melbourne, Mazda Wreckers Melbourne, Nissan Wreckers Melbourne, Japanese Wreckers Melbourne, and all other commercial vehicles make. We give more precise quotes on the spot for heavy commercial vehicles, and this on the spot inspection is free for all. For more details, you can contact us at 03 9012 5965.
Why Cash of Cars Melbourne
Cash for Cars Melbourne is the name of trust, quality and reliability when dealing with buying and selling vehicles. We've more than 20 years of experience in used cars, vans, trucks, 4wds wreckers Melbourne and utes dealership. With the passage of time, we continuously revise our car prices according to current car market rates. Due to this, you always get satisfied with higher cash paid for cars in Melbourne.
Another more important thing is that our vehicle removal is free in all areas of Melbourne. We've got a fleet of trucks that always ready for car removal, and generally, after your call, we can pick up and remove your car within maximum 3 hours. Our team response is swift and speedy in the removal of any vehicle that is old, damaged or scrap.
Cash Payments
Electronic Transfer
Free Towing Service
Scrap Metal Buyers
Scrap Car Buyer Melbourne
Car Takeaway Service
Things to Do Before Selling a Car
We've almost one decade of experience in the used car dealer industry. We know what's essential to our respectful customer. That's why we take care of you always. If you are selling your car for cash to any company, make sure you've taken off your number plates (in case you are selling your vehicle without registration). Many customers forget to remove their vehicle e-tag and personal belongings.
Whenever we find those precious things, we keep it safe and deliver it to our customer. But we don't give any guarantee that we every time check your vehicle. If you forget anything, let us know as soon as possible. One more thing which is important to note that if you are selling your vehicle without registration, make sure you cancel it on time. In this way, you'll get a maximum refund for your remaining registration.
Transfer Paperwork When Buying Car
We buy every vehicle in Melbourne. Doesn't matter it belongs to you or not. You can sell your car on behalf of anyone. But you should present your driver's license and authority letter to sell this car. We'll check current vehicle status as well as stolen check. Moreover, we'll give you an invoice, which will indicate our company details, your details and vehicle details as a proof of purchase.
When you sell your vehicle with registration, then we need to transfer of registration form which is a requirement of VIC Roads. Otherwise selling your car is possible on our invoice.
Important Information for Car Sellers or Vehicle Owners: Effective May 30th, 2018 Victoria Government Has Banned Paying Cash For Scrap Metal And Cars. Payment Can Be Made Via Electronic Transfer & Cheque. For More Information Visit Consumer Vic.gov.au
Our Services
Cash For Cars, Vans, Trucks, Buses Melbourne
Used, Old, Scrap, Damaged Car Removals Melbourne
Cash For Commercial and Non-Commercial Vehicles
Cash For Old, Junk, Scrap, Damaged Vehicles
Car Wreckers and Dismantlers Melbourne
Free Car Removal Melbourne, Pick up and Towing Services
Free Transfer of Paperwork, Evaluation and Quotes
Car Removal Services for Unwanted vehicles
Car Removal Melbourne That Buys Cars
Cash for Cars Service Areas
Cash for Cars Melbourne operates in all areas and suburbs of Melbourne. No matter what suburb are you in, our team travel to northern, western, eastern and southern suburbs to give cash for cars Melbourne. We offer car removals in all suburbs of Melbourne region.
Read more about Cash for Cars Melbourne service and Cash for Car Removal service in Melbourne. If you have a scrap car and you want to sell it for cash, then visit cash for scrap cars in Melbourne service. We are the best cash for cars Melbourne company offering top prices for all sort of vehicle anywhere around Melbourne.
The amount we pay in cash that starts from $150, and we go up to $12,999 for good model vehicles anywhere around Melbourne.
We don't do any delays in picking up your vehicle. It takes just 2 minutes to 2 hours to pick up your vehicle. Fast, quick and on the same day. Get Cash for any vehicle "Doesn't matter what sort of car you have. We come and pay you money on the same day.